Grow Your Professional Organising Business
Dear Professional Organiser (Business Owner)
The following is a message for every Professional Organiser (Business Owner) who needs to make a good profit but can't figure out how to get started.
Here's the problem you face right now.
Some professional organisers' charge way too little for their services and undercut your pricing.
But that's not the end of the problem…
What makes this even worse is the fact that you try to compete but you are constantly struggling and cannot make enough to pay your bills!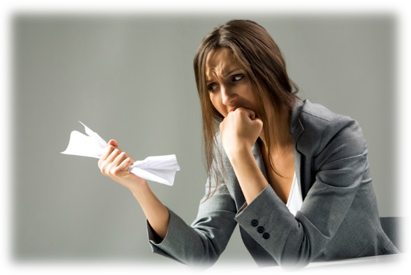 Which means you do not have enough money to market to the right people so you can grow your business.
And, worst of all, many professional organisers' can't get past the idea that they have to compete with every other professional organiser in their city.
All this can make trying to figure out how to increase your sales a nightmare!
But luckily there's a solution!
So, if you're professional organiser who wants to have a good business and who really needs to make a good profit but can't figure out how to get started, here's the answer you've been looking for…
Introducing: Professional Organisers' Business Growth Plan
"The Professional Organisers' Business Growth Plan" Helps You:
⇨ Become the kind of business that people want to work with
⇨ Save yourself from arguing over pricing
⇨ Accomplish more in less time
⇨ Be able to concentrate with focus and direction on what you want to do
⇨ Escape from struggling to make your business work so you can avoid hoping for more business which means you can serve more clients and make more money
At this point you may be wondering…
Who is Karen and why should I listen to her?
Karen Perkins is an accredited professional organiser whose accomplishments include:
⇨ Coached clients to achieve goals through creative problem solving, accountability, and overcoming procrastination.
⇨ Enabled individuals, professionals, and families to enjoy stress-free home and office spaces by providing an efficient, effective approach to decluttering.
⇨ Received professional accreditation through Institute of Professional Organizers (IOPO).
⇨ Started and managed own business.
So as you can see, Karen Perkins, accredited Professional Organiser, is uniquely qualified to help you understand everything you need to know about growing your business,

especially if you're a Professional Organiser (Business Owner) who needs to make a good profit but can't figure out how to get started!
What holds a lot of people back from doing this type of planning is the fear that it will be a big, long complicated process. But…
It doesn't take a lot of time to create a clear, simple growth plan.
In fact, since the business climate is always changing, it doesn't make sense to spend days creating a business plan that will be irrelevant in a few months time…
Instead, sit down every so often and just go through where you are now and where you want to be.
Then decide what you're going to do to get there.
Sound too easy to be true?
It's just a matter of walking through a step-by-step process. And that's exactly what we cover in our course on how to Create Your Business Growth Plan.
Here's exactly what you'll be able to do when you go through my program:
Module 1: Reconnect With The "Why" Of Your Business. You'll remember the reasons why you are in business and your aims for business growth, so that you can reconnect with your motivations.
Module 2: Revisit Your Ideal Customer. If you want to grow your business, you must be absolutely sure that the customer you've been selling to is the same one you want to sell to in the future. In Module 2, you'll reaffirm your ideal target market and specify your ideal customer profile, so that you know exactly who to market to.
Module 3: Clarify Your Current Profit Picture. Expanding a business might involve some financial investment. In Module 3, you'll dig deeper and get a snapshot of your business's financial situation right now, so that you understand the resources available moving forward.
Module 4: Reveal Your Strengths: We don't always spend enough time analyzing what works well in our businesses. In Module 4, you'll learn how to define what you do well as a business, so that you recognize what already works.
Module 5: Pin Down Your Business Weaknesses. There are always elements of our businesses that we're not great at. In Module 5, you'll assess the places in your business where you aren't performing strongly, so that you can take steps to lessen or eliminate those weaknesses and with some attention, turn them into strengths.
Module 6: Uncover Your Hidden Opportunities. Though it may not seem obvious, there will be areas within your business that you can leverage for growth. In Module 6, you'll learn how to identify business opportunities to see where growth can come from, so that you can tap into any hidden potential.
Module 7: Tackle the Threats to Your Business. Every business encounters threats that come from the competitive landscape in which they operate. In Module 7, you'll learn how to flag the external conditions that could hinder business growth, so that you are aware of what you need to do to mitigate them.
Module 8: Explore Your Marketing Potential.As your business grows, the future direction of the marketing strategy is crucial. In Module 8, you'll analyze current marketing and its effectiveness, so that you know what to focus efforts on going forward.
Module 9: Assess Your Team's Development.However big or small your team is currently, now is a good time to take stock. In Module 9, you'll review how your current team members are working individually and together, so that you can identify changes to make for greater productivity.
Module 10: Reconsider Your Business Processes and Tools.Efficient processes and tools will make your work go smoothly and help with successful outsourcing too. In Module 10, you'll examine current business processes and tools to assess if you're delivering what you need, and to make sure you have the most up-to-date systems.
Module 11: Create Your Business Growth Plan. Now it's time to bring everything together and create a plan for the changes you need in order to grow. In Module 11, you'll put together a comprehensive Business Growth Plan for the next 12 months that will guide and support your success goals.
Module 12: Review and Refine.In this final module, you will complete a Business Growth Plan with your key metrics and milestones. You'll also review what you've learned and identifying next steps, so you can achieve the goals set for this course.
Act Now and You'll Also Get These Bonuses To Accelerate Your Business Growth Success!
BONUS 1: Fill in the blanks formatted Financial Forecast & Cash Flow Statement. A detailed spreadsheet for you to forecast different financial scenarios as you grow. (You need this info to decide how much you're willing and able to invest in growth). ($97 Value)
BONUS 2: Content Marketing Planner ($37 Value)
BONUS 3: 60 Minutes 1:1 Coaching: Offering support and guidance in achieving your business goals (Value $150)
And of course you're protected with our…100% Risk-FREE Guarantee
If "The Professional Organisers' Business Growth Plan" doesn't show you exactly how to get more clients… if it doesn't take you by the hand, step-by-step to make more money… if the product and coaching is not to your satisfaction, you can request a refund within 30 days of receipt.
.
Get This Package and Download Today for Only
12 Module Coursebook + Action Guide (To help you take action)
Cheat Sheet (An overview of key points and action steps of each module)
Business Plan Template (Bringing together all the elements of what you learn)
BONUS #1  Financial Forecast Template (You'll need this info to decide how much you're willing to invest in growth)
BONUS #2   Social Media Content Marketing Calendar 
 BONUS #3  45 Minutes 1:1 Coaching: Offering support and guidance in achieving your business goals
Tools can help your business grow by taking over certain tasks and processes.
Overview + Downloadable Resources
Module 01: Reconnect With The "Why?" Of Your Business
Module 02: Revisit Your Ideal Customer
Module 03: Clarify Your Current Profit Picture
Module 04: Reveal Your Strength Assets
Module 05: Pin Down Your Business Weaknesses
Module 06: Uncover Your Hidden Opportunities
Module 07: Tackle the Threats to Your Business
Module 08: Explore Your Marketing Potential
Module 09: Assess Your Team's Development
Module 10: Reconsider Your Business Processes and Tools
Module 11: Create Your Business Growth Plan
Module 12: Review and Refine
What Others Have Said
---